Baby Dedication Request
January 23rd - May 12th, 2019
For Children 2 years and under
Baby Dedication is when parents are making a promise to the Lord before the church congregation to do everything within their power to raise the child in a godly way — prayerfully — until he or she can make a decision on his or her own to follow God.
The child is prayed over by the pastor & congregation, and the family is given a certificate and a book with Christian principles to help in raising your child for the Lord.
Grow Track - March 2018
March 18th - March 25th, 2018
Want to grow in your spiritual walk?
Looking to get connected at NFC?
Wondering how you can make an impact on the world?
Then GROW TRACK is for you!
GROW TRACK is a three week class to help you discover all this and more.
Sundays, 11:00am | NFC South Auditorium
2nd Sunday of the month - Step 1 - FOLLOW CHRIST
Your relationship with God
Essential steps to growing in Christ
3rd Sunday of the month - Step 2 - GET CONNECTED
NFC, a place for you to belong
Who we are & where we're headed
4th Sunday of the month - Step 3 - LIVE FULFILLED
Understanding your unique gifts & talents
Using your gifts for God
GT Classes approximately 75 minutes long
Gals Bible Study Group
March 19th, 2018
$0 - $15
Ladies! A new and refreshing bible study opportunity is beginning just for you. Join in as we dig deeper into God's Word, grow closer to one another, have fun, be inspired and support each other in prayer. We'll be starting with the study Freefall to Fly by Rebekah Lyons. This study will take us on a breathtaking journey toward a life of meaning, challenging us, to become both vulnerable and courageous ~ Freefalling into a life of glorious flight through surrender. Optional book study materials are available for $15.Childcare is provided!
Easter Prep Day
March 24th, 2018
Plan now to be a part of getting ready to celebrate Easter at NFC!
There are several ways you can be a part:
Help invite your community to the Easter Sunday Gatherings by teaming up with others to distribute doorhanger invites to our closest neighbors.
Stand at street corners near the Outlet Collection with Feather Banners & Invite Cards.

Fill plastic eggs with candy for our HUGE Balloon Egg Hunt.
Fill Balloons to blanket our Gym floor for the Balloon Egg Hunt.
Plant flowers in our flower beds.
Let us know you're coming and how you'd like to help.
Lunch provided for all who come to serve.
Water Baptism
April 15th, 2018
Attend the Baptism Class, then be baptized the following Sunday!
Next Baptism Class is APRIL 15th!
Attend class on April 15 & get baptized the next Sunday, April 22nd.
Water Baptism is an act of faith and obedience to the commands of Christ.

Baptism declares that you are a follower of Jesus Christ. It is a public confession of your faith in, and commitment to, Jesus Christ.

It is the next step after salvation through repentance and faith, and is an important foundation for the Christian life.

Let us know you're interested and we'll make sure you're contacted for the next coming class.
**Children 5th grade and under
Parents must attend Kids Baptism Class with their child & complete form PRIOR to attending the class.

Children must be 7 years or older.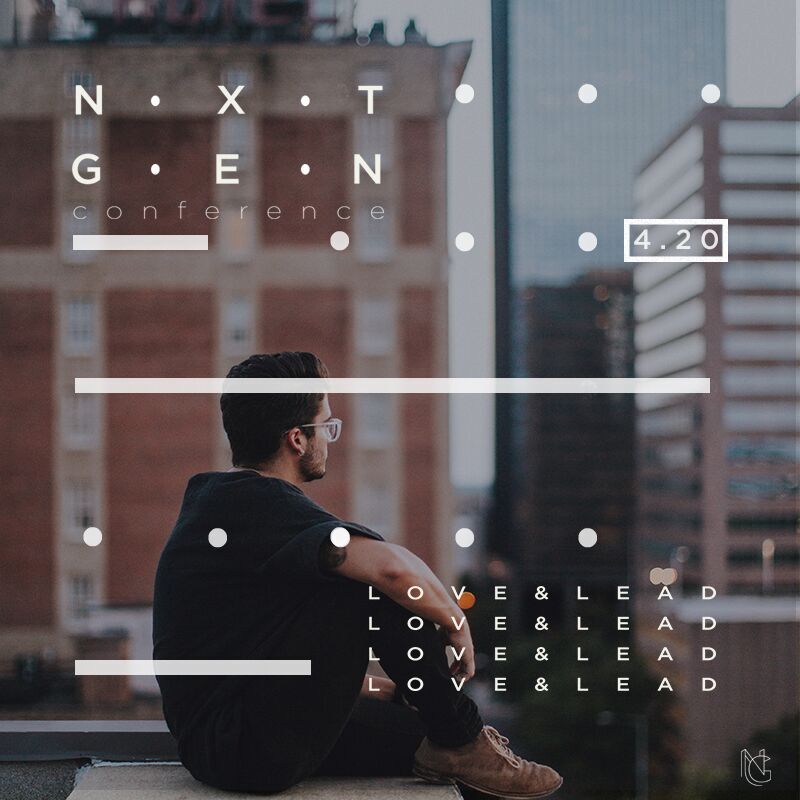 Next Gen Conference
April 20th, 2018
$20
Bringing the Next Generation together under one name for one night! It's our passion to see teenagers and young adults empowered to LOVE & LEAD as passionate followers of Jesus. The atmosphere will be electric as we fill the auditorium with worship by NG Collective, faith-filled preaching by Micahn Carter & Robert Madu, and Social Pop-Ups. May the vision, life change, and innovation begin with us through the empowerment of the Holy Spirit. Join us for one night as we uncover our potential to LOVE and LEAD like Jesus.
Membership Class
June 24th, 2018
Membership Class is offered 3 times a year!
Sign up now and we'll contact you when our next class is scheduled. We'd love to include you in the membership of NFC!
If NFC is your church, you are invited to become an official NFC member.
Members are eligible to vote on major church decisions and serve in key leadership roles. Come find out more at the Membership Class with Pastor Ghyrn in the South Auditorium. 
-Child care available - BY RESERVATION ONLY
-Class lasts 90 minutes (including teaching and applying for membership)
-Read over Constitution and Bylaws prior to attending class